Sanitization & Cleaning Services in South Bay LA
The global pandemic caused by the coronavirus brought countless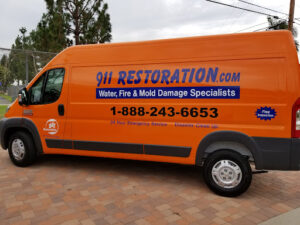 challenges for property owners. If you own an apartment building or rent out a house, maybe you lost tenants. If you own a retail store or restaurant, you probably lost business because of travel restrictions and stay-at-home orders. Maybe you were even forced to cut employees or services to save profits. As fellow business owners, we understand that's a decision you never want to face.
For homeowners, working from the same space you live in hasn't been easy. If you have kids, home-schooling means more messes and more stress. With everything going on, it's never been more challenging to keep your space clean. On top of everything else, you worry about your customers, family, and employees' safety.
At 911 Restoration of South Bay LA, we believe in finding the upside in even the most difficult situations. If you have an empty building, for example, it's a great time to do an office cleaning while your employees work from home. If you're a residential or business owner, our sanitization services can help get you back on track. We're open 24/7/365 to provide you with commercial sanitization, retail sanitization, and deep cleaning and disinfection solutions.
Our South Bay LA branch is locally owned and operated, servicing Hawthorne, Torrance, Redondo Beach, and the surrounding areas. Our workers are IICRC-certified and follow all EPA and CDC protocols. In addition to sanitization services, we offer full-service restoration, so don't wait. Call us today.
What's Included in Deep Cleaning?
If your business or home has been negatively affected by the pandemic, you might not want to spend additional money on a professional clean. Unfortunately, that could end up costing you more in the long run. If your space isn't clean, customers might avoid it. Without proper sanitization, lingering bacteria could make residents sick, costing you and your family hundreds of dollars in doctor's visits.
At 911 Restoration of South Bay LA, our deep cleaning and disinfection solutions include wiping down all surfaces, including floors, counters, and furniture, as well as disinfecting bathroom areas, wiping downlight fixtures, and more. Because we're a full-service restoration company, we know how to effectively clean hard-to-reach spaces like sink crawl spaces to prevent other issues like los angeles mold remediation. No matter what kind of property you own, our sanitization services will have it clean and ready in no time.
Call us for commercial sanitization, office cleaning, and more in the South Bay LA area.