About 911 Restoration of South Bay Los Angeles
is locally owned and operated by Roee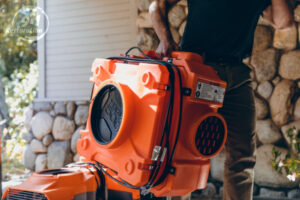 Einhorn. He moved to the United States of America in 2002 and started working in the moving industry. Einhorn began his journey to professional success from the bottom as a helper and learned all aspects of the industry. This led him to learn customer and employee concerns better than any other. It truly taught him to value his fellow peers, employees, and customers and the importance of delivering services with compassion and care.
Einhorn learned more about quality customer service and ways to build trust-based and long-standing relationships with each customer when he took a break from his first job and joined the Retail business. This experience also helped him develop employee management skills.  
Throughout his professional journey, he realized the true value of customer service and that every customer is a priority. Along with quality customer service, Einhorn was delighted to learn about the other core values he shared with 911 Restoration, such as integrity, transparency, and sheer professionalism. And this led him to start a partnership and open a franchise in South Bay LA, to serve the locals of his community.  
Customer is Family—We are Here When You Need us the Most!
As the owner of 911 Restoration of South Bay LA, Einhorn's motto is to provide the best water mold fire restoration to customers with a stress-free experience. He wants his customers to keep calm and look at the restoration process as the perfect opportunity for a new beginning and beautiful memories.
Therefore, with a team of highly-skilled, seasoned, and IICRC certified professionals and leadership of Einhorn who understands customers better than no other, 911 Restoration of South Bay LA is at your disposal when you need it the most.
911 Restoration of South Bay LA technicians are prepared, experienced, trained, and equipped with the latest restoration technologies turning any disaster into a new beginning. 
With a highly-motivated team of specialists, 911 Restoration of South Bay LA is your go-to company to cope with emergencies and crises. They arrive within or less than 45 minutes to fight all odds and help customers move forward knowing that everything will be fine. 
The team at 911 Restoration of South Bay LA specializes in:
Mold remediation

Fire damage restoration
Hence, when in search of water damage restoration near me or need assistance with fire damage, you know who to call. 911 Restoration is your best bet in any emergency. They service both commercial and residential properties in South Bay, LA. 
Being a married man and a proud and caring father of two kids, Einhorn is a family man who treats every customer like a family. He deeply appreciates the quality of life that comes with living in a healthy and supportive environment. And this is what he aspires to provide through 911 Restoration of South Bay LA to his customers. Living here for six years, he is all set to give back to the community by providing them the highest quality of restoration services in their time of need. 
Complete and Step-by-Step Assistance—Making Customer Journey to Property Restoration a Positive Experience
Just like family, their staff stands by with every customer providing them step-by-step restoration services with care, comfort, and zero hassle. Customers get full assistance from insurance consultation to free visual property inspection, customized restoration plans, deep cleaning, mitigation strategies, cleaning, odor removal, mold remediation, and everything in between. 911 Restoration of South Bay LA works with every customer from start to finish. For them, every customer is a top priority, and the staff goes above and beyond to ensure their customers have a positive property restoration with no stress or worries.
For more information or emergency assistance, contact 911 Restoration of South Bay LA today.