Water Damage and Mold Removal Redondo Beach
When you're faced with
weather damage or a sudden accident, you can only rely on the best experts in the area to revitalize your Redondo Beach property. Reach out to 911 Restoration of South Bay for immediate services after any natural or manmade disaster.
With our phone lines open 24/7/365, we'll have a team of our professionals to your home or business within 45 minutes of your call. Emergencies can happen anywhere at any time, so we're always prepared to face whatever life may throw your way.
Our locally owned and operated company is fully licensed, bonded, and insured for your protection. All of our experts are IICRC-certified in order to ensure the most well-rounded and extensive training possible. And everyone is equipped with he best tools and materials available to bring your property back to like-new condition.
You'll receive not only high-quality restoration for all types of emergencies, from water and mold damage to fires and, but also the most professional and compassionate services in the area. Our clients are like our neighbors, and we always do what we can to help them through the toughest of times.
Call 911 Restoration of South Bay as soon as you need emergency restoration.
What Signs of Water Damage Should You Look Out For?
Water damage isn't always obvious at first, as cracks and leaks start off small and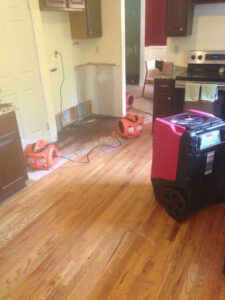 gradually get worse overtime. Sometimes the previous owners never addressed the problem, leaving you with an unpleasant surprise to clean up after.
If you're unsure if you might have water damage on your Redondo Beach property, there are certain warning signs to look out for.
Mold is the most obvious sign, as it grows and spreads rapidly throughout the affected area. It almost always forms in dark and humid environments, making basements and cabinets ideal spots. While most types are relatively harmless, they can still be hazardous for those with allergies or weakened immune systems.
Leaks will form dark spots, cracking, and even bubbling on your walls and ceiling, and you'll notice a damp, musty smell that's hard to get rid of. You may even hear constant gurgling from your drains, which could be a precursor to sewage backup. Call 911 Restoration of South Bay as soon as you spot any of these warning signs, and take some extra step to prevent any further damage to your property:
Cut all nearby branches to prevent outer damage.

Be sure that all gutters are completely clean.

Check pipes and hoses for signs of wear and rust.

Only flush toilet paper and human waste down toilets.

Don't dump oils or corrosive liquids down drains.

Dry wet areas completely and let in plenty of sunlight.
Even when these aren't enough to prevent disasters, we'll still be there to give you the Fresh Start you need. Contact us today to learn more.
For Top-Tier Water, Mold, and Fire Restoration in Redondo Beach
As soon as they arrive on-site, our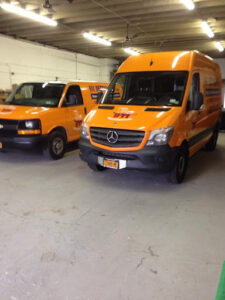 experts at 911 Restoration of South Bay will perform a free visual inspection of your property, followed by an emergency water extraction and quick-drying. They then fully assess the damage, give you a full rundown of their upcoming process, and can even provide a free insurance consultation to let you know what's covered.
Our technicians will perform everything from basic structural repairs to mold remediation and restoration of personal items. They can also fully replace sections such as drywall, insulation, and even windows in case there's too much damage. And once they clean your property and remove all lingering odors, it will feel as if nothing even happened.
You already have enough to worry about, so let 911 Restoration take on the heavy lifting so you can focus on getting your life back in order. Call us today for Redondo Beach's best disaster restoration.