Water Damage and Mold Restoration Manhattan Beach
No matter what kind of damage it's sustained, you can trust our team at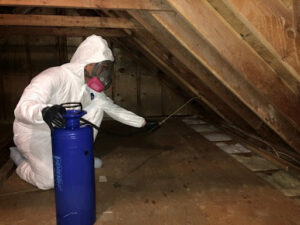 911 Restoration of South Bay to fully restore your Manhattan Beach property. Our services allow us to repair everything from water and fire damage to mold outbreaks and various natural disasters.
Call us as soon as you need our services, and our technicians will be at your front door within 45 minutes. Our 24/7/365 availability lets us tackle all types of emergencies right away, no matter the day or time. And with a staff consisting of highly-trained IICRC-certified experts, you won't have to rely on multiple companies in order to fully restore your home or business.
For the past 30 years, property owners have relied on us for disaster restoration and the utmost professionalism. When you're stuck and don't know where else to turn, 911 Restoration of South Bay will be right there with plenty of expertise and compassion. Contact us today for fast and efficient services in Manhattan Beach.
What Causes Water Damage, and How Can You Avoid It?
Manhattan Beach gets very few heavy rains, and no snow during the winter months,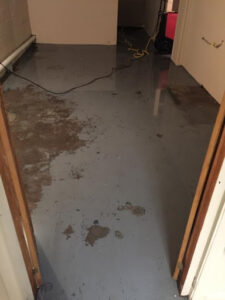 so weather rarely causes severe water damage. However, broken pipes and appliances can still pose a serious risk to your home or business. Be sure to regularly check all pipes and hoses for signs of rust or wear, and have them professionally replaced when needed.
Sewage backup and toilet overflow aren't just annoying and gross, but they can also breed hundreds of harmful parasites. They can usually be avoided by limiting what you flush (only toilet paper and human waste) and not pouring grease down your drains. It's also important to keep all tree roots trimmed to prevent sewer-line damage.
Sometimes you don't notice the issue until much later, and by that time you'll have a nasty mold outbreak left behind. Even if most types aren't toxic, they can still eat away at your building's structure overtime and cause rot. When you find a minor leak or a puddle, get the area completely dry and give it plenty of sunlight to prevent mold growth.
Other things you can do to avoid damage include regularly cleaning gutters, inspecting your property for cracks, and keeping an eye on your water bill. If you notice any sudden changes, check all throughout the building thoroughly for the source. Then call 911 Restoration of South Bay to get everything taken care of right away so you can put your mind at ease.
We Look Out For You and Your Property in More Ways Than One
As a locally owned and operated business, we understand the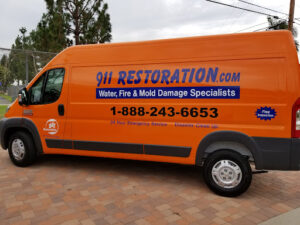 importance of protecting an investment. 911 Restoration of South Bay will treat your property as if it were our own, fully restoring it and working to prevent future disasters. 
After our initial inspection, we'll perform a water extraction and quick-drying for water damage,  and soda blasting to remove smoke and ash if needed. Once we can better evaluate the damage, we'll board it up to keep out the elements and pack away any at-risk items for storage. From there, depending on your emergency, our services can include roof and structural repairs, window replacements, mold remediation and cleaning.
Of course, our work doesn't stop when we're done restoring your property. We can always provide preventative maintenance, as well as some helpful advice, at your request. And our staff will guide you through the complicated insurance process, even billing your company ourselves, in order to help lessen the burden. You already have a lot to worry about, and the more we can do to give you back your peace of mind, the better.
911 Restoration of South Bay provides high-quality services for all Manhattan Beach properties. Call us today to learn more about how we can help.