Water Damage and Mold Removal Torrance
If you own property here in Torrance, whether it's residential or commercial, know that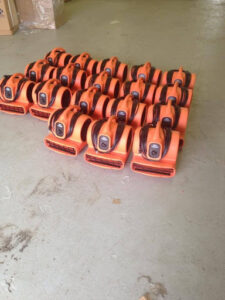 you can always count on 911 Restoration of South Bay for fast and efficient service after any disaster.
Because we're available 24/7/365, we can arrive at your home or business within 45 minutes of your call. We are licensed, bonded, and staffed with highly-skilled IICRC-certified technicians, all equipped with the extensive training and experience needed to give your property a truly Fresh Start. 
We equip our experts with everything from water vacuums and blow fans for water damage to extra building materials and all types of PPE. No matter what needs to be done, we make sure that we have everything we need to guarantee a safe and efficient restoration as we work to bring your property back to like-new condition. You can trust us to be fully prepared and professional, allowing you to put your mind at ease.
When you have water damage of any kind, don't wait to address it and risk making it worse. Call 911 Restoration of South Bay as soon as you spot it and learn more about how we can help.
You Can Count on Us For Disaster Restoration and Repairs
If you own a home or a business here in Torrance, you need it to be in the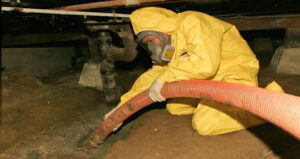 best shape at all times. This means that you can't afford to have water, mold, or fire damage ruin it and disrupt your way of life. Fortunately, 911 Restoration of South Bay will be there to do all the heavy-lifting and help you get back on track.
Upon our initial inspection, we'll give you a full rundown of our upcoming restoration process as well as an insurance consultation to let you know what's covered. Once we extract all unwanted elements (water, sewage, smoke, etc.), we board up your property, remove all at-risk items, and then get right to work repairing the damage.
We fix leaking pipes and faucets, replace drywall and insulation, and even install new windows if needed. We consistently check for mold outbreaks and safely remediate anything that we find. And finally, we end all of our services by cleaning your property and removing lingering odors to give you a truly Fresh Start.
Emergencies never take a day off, and often happen at the worst possible times. That's why we at 911 Restoration of South Bay are always at-hand to cleanup and repair the damage they leave behind. Contact us today for immediate services.
We Treat All Our Clients Like They're Our Neighbors
One of the many benefits of being locally owned and operated is all of the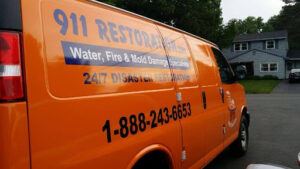 close ties you make within the community. We've built many solid relationships with both citizens and other businesses here in Torrance, and we've made it our mission to help them in any way possible during the toughest of times.
When you turn to 911 Restoration of South Bay, you'll receive more than just professional cleanup and repair services. We also offer you plenty of advice for avoiding future disasters, complete insurance aid when it's time to file a claim, and a full staff ready to address all of your concerns. Think of us more as your highly-skilled neighbors whom you can always rely on.
We've spent decades perfecting our restoration techniques and learning everything we can about the communities that we serve. Emergencies will always happen, no matter how much you try to prepare. But with our knowledge, expertise, and compassion, you'll be able to get back up and move forward in no time.
911 Restoration provides emergency repair services to all Torrance homes and businesses. Call today and let us help you with yours.