Sewage Backup and Cleanup South Bay LA
When you own property, all kinds of things can go wrong. Water damage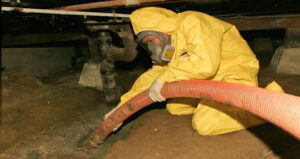 is always a hassle for property owners, but sewage backups are even worse. When your commercial or residential property in South Bay LA experiences sewage water damage, your property floods with dirty wastewater. In addition to ruining your furniture, floors, and walls, wastewater carries bacteria. This bacteria causes diseases that are dangerous and potentially deadly.
To prevent sewage water damage, know the causes, and look for warning signs. When you flush your toilet, does water come up out of the shower drain? Is there a bad smell or bubbling coming from your sink or shower drain? Is your building near a city sewer line? If so, a backup can happen without warning. Disruptive tree roots, flooding, and clogs are the most common causes of sewage backups. It's important to check your building's plumbing system regularly to prevent sewage water damage.
When you need sewage restoration, turn to our experts at 911 Restoration of South Bay LA. We offer same-day service for Torrance, Hawthorne, Redondo Beach, and the surrounding areas, and we're open 24/7/365. In addition to sewage cleanup, we offer full-service water damage restoration, mold removal, and more for commercial and residential properties.
As a national restoration brand, we have over 30 years of experience, but all of our branches are locally owned and operated. This allows us to give you the best in customer service. When you need sewage restoration, we'll have an IICRC-certified professional at your door in 45 minutes or less. Don't wait. Call us today.
Do You Need to Call a Sewage Company for Cleanup?
In addition to causing water damage and mold, a sewage backup brings harmful bacteria into your building. If this bacteria gets inside your ventilation system, it poses serious health risks for you and your property's inhabitants.
When your South Bay LA area building experiences sewage water damage, don't try to clean it up yourself. The disease-carrying bacteria makes it a health hazard. It's important to address a sewage water backup quickly, however. The longer dirty water stays inside your building, the more harmful it becomes. Trust a trained professional for safe handling and removal of sewage.
When you contact 911 Restoration of South Bay LA for sewage cleanup, an expert will arrive at your property in under an hour. Because we put our customer's safety first, all of our staff is trained in EPA and CDC protocols, and we use protective gear like masks and gloves. After we contain the damage, we find the source of the problem, whether it's a septic tank, sewer line, or plumbing issue. If a sewage pipe bursts, flooding your property with dirty water, we'll fix it and find the source of the clog. After removing and disposing of wastewater safely, we disinfect and dry all affected areas.
Our sewage restoration includes leak repair, structural testing, and more. We also offer mold inspection, water damage restoration in Los Angeles, and Los Angeles mold remediation. No matter what kind of property you own, we address the problem thoroughly.
For full-service sewage cleanup and more, contact us immediately.
For Sewage Restoration in the South Bay LA Area
A sewage backup isn't just gross. It disrupts your life and causes you stress. That's why our agents at 911 Restoration of South Bay LA offer free insurance consultations. If you have sewage water damage but aren't sure what your insurance covers, we offer expert assessments, and we work with all insurance companies. We'll even handle the paperwork so you don't have to.
After sewage water cleanup, you might be worried about your buildings' cleanliness or safety. At 911 Restoration of South Bay Los Angeles, we offer odor removal and a professional cleaning to get your property smelling and looking great again. Our goal is to give you and your property a Fresh Start, by finding the silver lining during a difficult time. Sewage cleanup is no problem for our experienced staff, and we work with your budget and schedule. No matter what kind of restoration you need, our team in South Bay LA is here to offer support and expert service. Contact us today to learn more.
Serving the communities of Hawthorne, Manhattan beach, Redondo beach, Torrance and surrounding area.